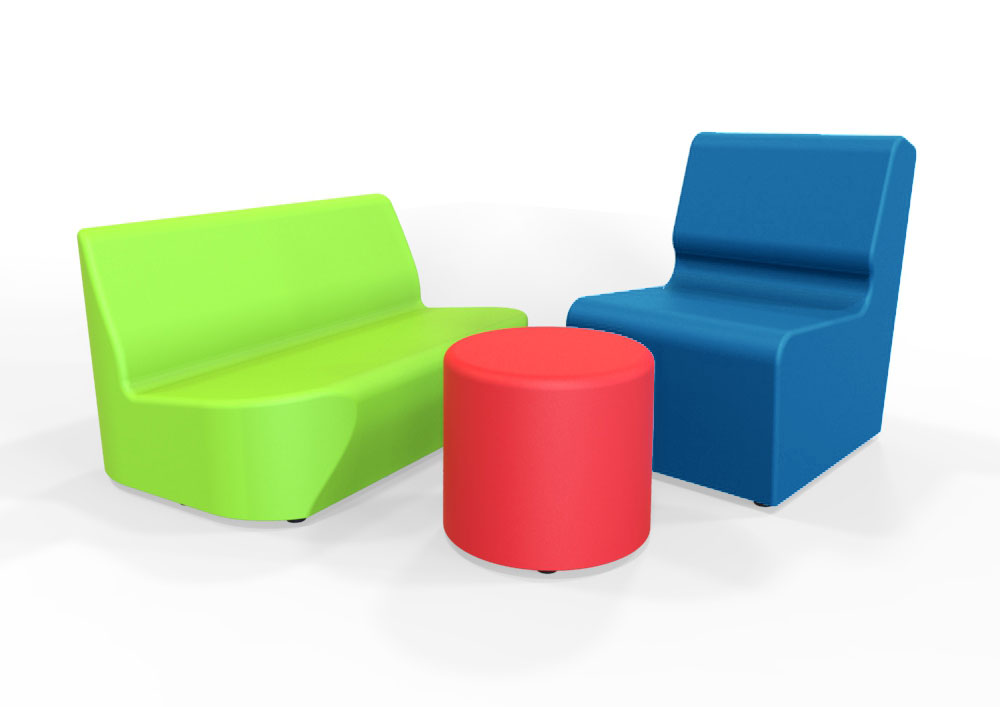 DuraFLEX Series
Seamless soft seating. Non-porous and waterproof flexible thermoplastic finish with a flexible foam core. No hidden pockets or stitched seams where bacteria could hide and multiply. Surface can be easily washed and disinfected. A solid base with fixed legs, or caster wheels for mobility. Light texture with matte finish. Passes CAL133 Fire Test. Perfect for high traffic spaces like schools, libraries, healthcare, museums, retail, and more. Global Educator Institute (GEI) Endorsed. "MAS Certified Green" for healthier indoor air quality.
Learn More
FIRM Series with Recovered Coastal Plastic
Utilizing BIONIC® Polymer, Tenjam has made a giant leap forward in recycled materials and proven that Recovered Coastal Plastic (RCP) can be economically recovered, recycled, and turned into high performance products suitable for indoor and outdoor use. Tenjam is possibly the first furniture manufacturer in the world to incorporate plastic marine debris into commercial quality furniture and the first to incorporate BIONIC® Polymer into any type of product. BIONIC® Polymer is made with plastic recovered from shorelines, waterways, and coastal communities. "MAS Certified Green" for healthier indoor air quality. The result is our most durable and lowest cost products.
Learn More